Why is a Silent Piano important? Well, If you're a pianist, you'll know the difficulties that arise when balancing the aim to become a competent player through hours of practice, and the danger of annoying your family and/or neighbours who have to listen to you for hours on end.
The piano is a beautiful instrument to hear, but when your neighbours need a weekend lie-in or your spouse is trying to watch TV, the noise of your piano can be an inappropriate distraction.
This is where a silent piano comes in handy.
Silent grand pianos are a ground-breaking development in the piano world. Currently, there are a handful of pianos offering this function – and Yamaha piano is leading the field.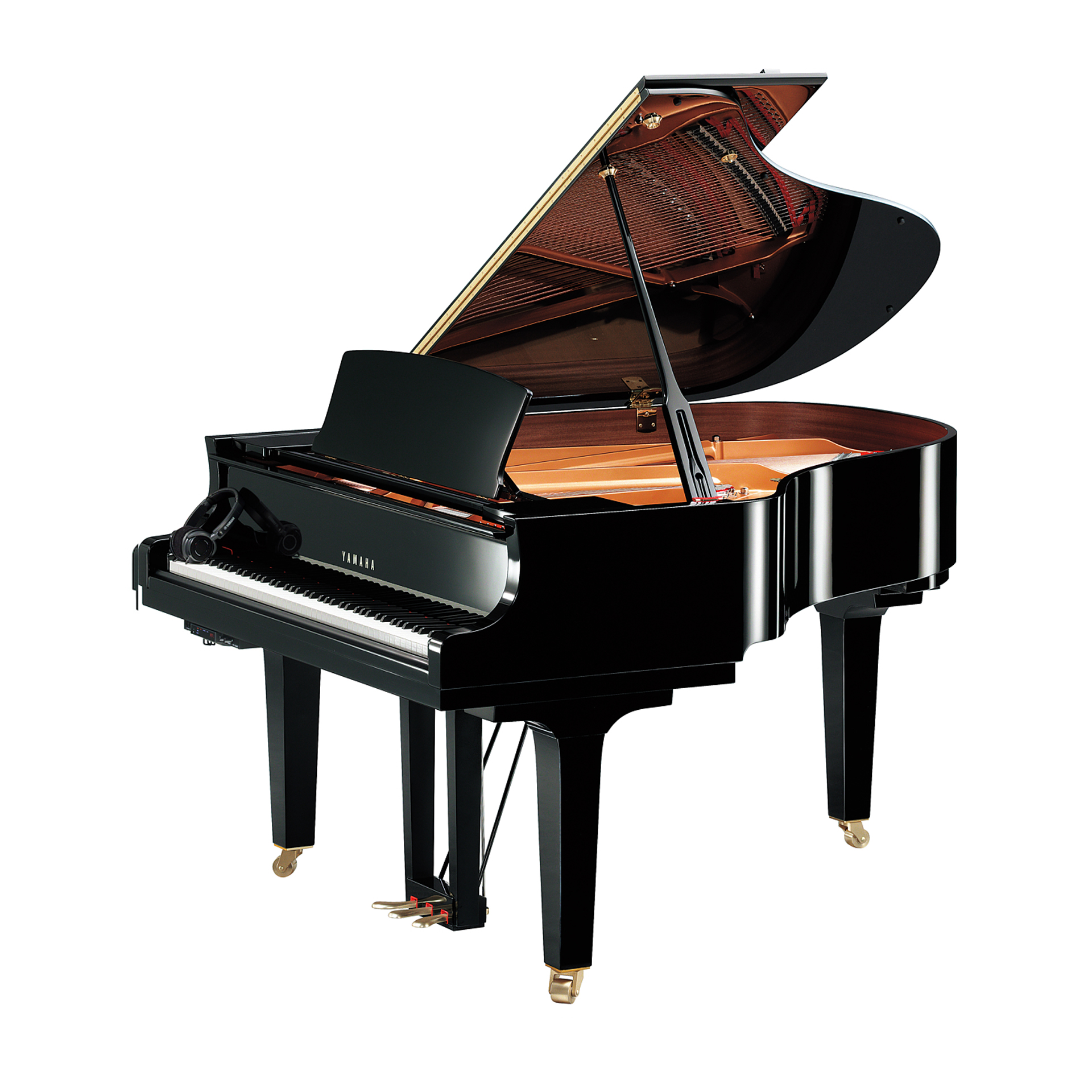 Why silent pianos?
A person's wish for a silent piano might be driven by a variety of reasons. It's no secret that there's nothing quite like the real deal. Whilst digital technology has advanced dramatically, there are still some fantastic digital instruments available, and you're always sacrificing something by switching an actual acoustic hammer striking a real string such as in an upright or grand piano for a plastic or hybrid action.
Silent pianos provide pianists with the ability to maintain an actual acoustic feel while also allowing them to enjoy quiet play in the comfort of their own homes, which ensures that others around them are free from distractions no matter what time of day or night it is. This is particularly useful for persons who live in flats or terraced houses with neighbours but want to be able to practice at any time.
How Does a Silent Piano Work?
Acoustically, all silent pianos function as a normal grand piano would. When the silent function is activated, instead of the hammers hitting the strings, highly sophisticated sensor technology captures all key movements and sends them directly to a digital tone module.
The real acoustic sounds are then played through your plugged-in headphones, allowing you to practice at any time, day or night, for hours on end without disturbing others. And without them disturbing you!


Along with the sounds playing through your headphones, Yamaha's silent pianos come with a range of other useful features, such as being able to record your own performances, connecting your mobile device to use the latest apps, and accessing to a range of pre-installed sounds.
With Yamaha's skills and knowledge gained over their 100-year history, you may think your headphones aren't even plugged in – the sound is that good.
Are silent pianos worth the money?
If you're looking for an acoustic piano that can be used for both silent and non-silent playing, then a silent piano is definitely worth the investment.
Not only are they fantastic for those who want to be able to practice without disturbing others, but they're also perfect for those who want to be able to play in a band or orchestra and use headphones so as not to disturb the other members.
With a silent piano, you're getting the best of both worlds – an acoustic piano that can be played normally or with headphones for silent practice.
Yamaha SH & SG2
Yamaha is the pioneer of the piano industry and has developed two versions of their silent technology: the Yamaha Silent SH and SG2. With them sharing the majority of their functions, the SH offers slightly more features to benefit more advanced and professional pianists, such as the USB audio recording, which is perfect for songwriters.
To find out more about our range of Yamaha silent grand pianos, contact Markson Pianos today.