When it comes to buying a piano it can be challenging to know where to start. There are many pros, cons, and various factors to consider when purchasing any instrument, but with a piano, you'll want to be sure you are making a good investment.,
To help you through this decision, here we will be discussing some of our top tips on what to look for, how to buy a piano, when to buy and where you can look!
What to look for when buying a piano
Whilst a reputable and well-known brand isn't always an indicator of a quality piano, it isn't a bad place to start. Brand names such as Yamaha, Bosendorfer, Kawai and Steingraeber are just some of the household names you'll want to keep an eye out for. Ultimately, a higher quality piano means quality craftsmanship. This means your piano should stand the test of time.
Issues
When inspecting a piano, you'll need to look a little deeper than the surface. Whilst the instrument may look great, if it is out of tune, or has rattling or buzzing sounds, it may be a sign of poor care.
Some fixes are relatively inexpensive and straightforward, but some may set you back quite a bit which is why a thorough inspection of both new and used pianos is vital.
Age
When buying a piano, the age of the piano plays an important role in the overall quality. This is why ascertaining the exact age is so important. The quality of touch and tone can start to degrade after a certain number of years. The quality of the piano will determine how long its lifespan is. The average mass-produced piano can be expected to last between 20-65 years, but higher quality pianos can exceed
70 years.
Fixing it
If there are specific issues you have noticed with buying a piano you are considering purchasing, it is vital that you research how much these repairs could cost. Some piano parts will naturally degrade and won't cost much to restore, but some will make the instrument worthless. If there are too many fixes needed, the entire piano may require rebuilding and not be worth buying.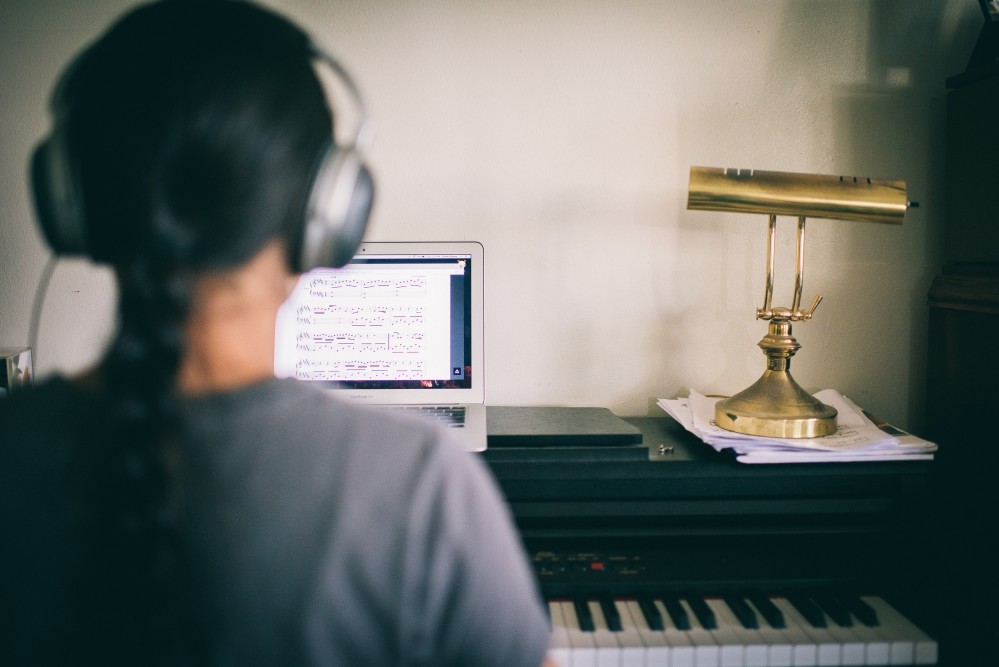 How to buy a piano online?
When looking to buy a piano, there are several options to choose from online that each has its own set of pros and cons. Platforms such as eBay, Gumtree, Facebook marketplace and more can all be great places to find pianos, particularly second-hand pianos. You may find what looks like a great piano at a great price, but it is essential to do your research.
Online sellers may not have all the information you need to make an informed decision, such as the age, make and model of the piano, the environment it has been kept in, the conditions of the internal components and more. All of these factors are key to making the right decision to ensure you are getting the right piano at the right price. A piano may look great, but if it has internal issues, you may end up paying out more for restoration than the initial cost.
The internet can be a great place to find an instrument. However, we would always recommend looking at reputable piano sellers such as our shop, Markson Pianos. We have a wide variety of new and used upright pianos and grand pianos for sale. Best of all, they can be viewed via our website. In addition, our team guarantees that each piano goes through the full regulation and setup process. This means that where necessary, parts are replaced or renewed.
When should I buy a piano?
There is no exact right time to buy a piano, but we would always recommend purchasing when you have had an opportunity to consider the pros and cons and see it in person. Whether it is brand new or second hand, a piano is an investment, which is why it is important always to try before you buy.
Each piano is different; it will have its own unique sound, tone, and characteristics, so having the opportunity to hear and play your piano before purchase is a necessary part of the process.
It can be easy to find a decent looking piano online, but one of the benefits of visiting a piano showroom is that you can find the piano that's right for you. You will have a chance to play, feel and hear your instrument before committing to anything. So, we would recommend only buying once you are entirely sure it is the right piano for you.
Get in touch
Choosing the right piano can be difficult because there isn't a one size fits all when it comes to purchasing an instrument. The most important thing is that you are happy with your choice and know that you have weighed up all the factors, pros and cons discussed here. If you're looking to buy a new piano, why not check out our new pianos here.
If you are interested in buying a piano or would like some advice on where to start, why not get in touch with our team at Markson Pianos today? We're a third-generation family business with our showroom being located in the heart of London. Feel free to give us a visit and explore our extensive range of grand and upright pianos, or why not give us a call today on 0207 935 8682.